Silicone wristbands have become the promotional product of choice for charities in Australia. Since becoming popular in 2004 when 25 million Livestrong bracelets were sold in six months, silicone wristbands have taken on a life of their own. Silicone wristbands are a great way to promote any cause or charity. They are big enough to carry a message and brightly-coloured enough that you can't miss them.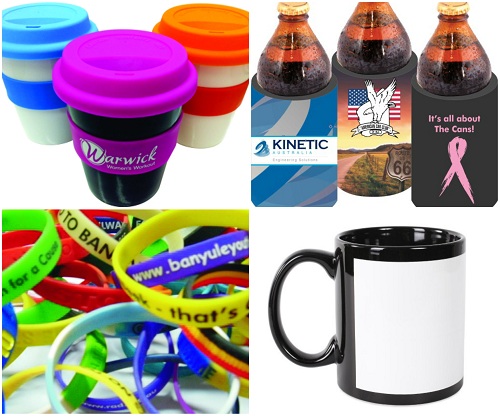 However, wristbands aren't the only promotional products used by charities in Australia. Really, all promotional products are great candidates for charities and causes. Most promotional products are useful items that can be given away with a donation or sold at a markup. Either way, the profits go to the charity.
The idea behind wristbands it that they are an inexpensive and visible way to spread the word for a cause. When Livestrong and Nike got together to sell 25 million at a dollar apiece in six months, other charities took notice. They became so popular that we sometimes forget other promotional products work, too.
For example, a coffee mug or Javacup can be sold at a very nice markup and seen by a lot of people. The charity benefits twice: first by the markup and also when others see the Javacup or coffee mug. The nicer and more distinctive the design, the greater the potential for huge success.
Stubby holders are great, too. We love our cold drinks and the stubby holder is an Australian icon. A stubby holder is also inexpensive and it is quite useful, especially in the hot months.
A lot of charities and causes put on golf tournaments. We can provide plenty of prizes and mementos, in addition to the standard "Golf Pack" which can be incorporated into everyone's entry fee.
Call ImagePak Marketing for Your Fundraising Needs
Whatever you need, we've got you covered. We have access to hundreds of promotional items. Call us today: (08) 92444 111.