We have provided a lot of promotional products for a lot of Perth businesses. We would like to say that every program has been a smashing success, but it doesn't happen that way. We provide the best products we can, but you also have to do your share to make it work.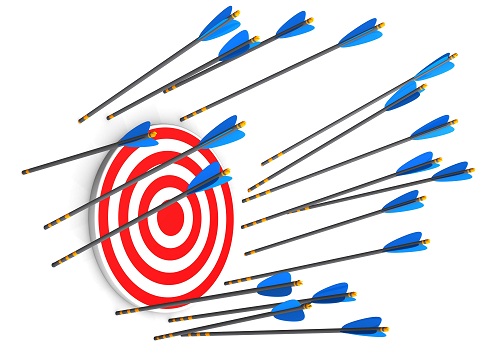 The mechanics of promotional giveaways are easy: you give products with your company name and/or logo away. Then, people use them. The people who use the products receive an advertising impression every time they use one with gratitude piggy-backed onto it. Anyone who sees them use it gets a word of mouth advertising impression.
Ideally, it always works and you get a lot of advertising impressions for a very low price. And this is how it works in most cases. But sometimes, people make mistakes that sabotage their efforts before they even start. Here are the most common mistakes people make when using promotional products.
Failure to Adequately Distribute
This is a very common error. An account orders 300 gifts, has a list of 300 people to give them to, but 175 are left over. If you intend to give away 300 gifts, make sure to give away 300 gifts. The best promotional gifts in the world don't do any good sitting in a storeroom.
Failure to Allow Enough Lead Time
For some reason, a lot of people like to cut things too close. They take the minimum lead time and schedule the products to be completed one day before an event is about to take place. This works great if everything goes perfect. But what if it is an item not in our warehouse and our supplier has a delay on his end?
If you need promotional products for the summer, start the ball rolling now. Have everything ready early.
Failure to Know What People Want
If you have been giving out the same gift for the last fifteen years, it would be wise to check with your employees and customers to see if there is something else they would like. Stubby holders are great, but if they get the same ones every year maybe it's time for something different. The whole idea is to make customers respond to you better and to increase sales. Don't become a prisoner of habit.
Failure to Have a Clear Goal for Your Promotion
What is your goal? Go beyond generic answers such as "increase sales." What are you specifically trying to do with your promotion? At a trade show, how many people do you want to drive to your booth? How many do you want to convert into sales? Some gifts work better than others for certain goals.
Failure to See Beyond Price
Imagine this scenario. You are at an event and you ordered the cheapest giveaway products you could find from the cheapest company you could find. Meanwhile, your competitors are all giving away nice gifts that look a lot better than yours. There is a time and a place for cheap gifts. But there is also a time and a place for nicer gifts. Make sure you know the difference.
Failure to Give the Right Gifts to the Right People
Promotional products are great. But make sure that they get into the right people's hands. Expensive gifts must go to decision-makers or high-performing employees. Match your gifts up to your target market. If you don't have a target market, you haven't done your homework.
Failure to Prominently Display Relevant Information
How much room is there on your promotional item? What information is the most important and in what order? For example, do you prefer a phone call or a website visit? Make the most relevant information the most prominent information.
Failure to Call ImagePak Marketing
Don't make the biggest marketing mistake of all. Be sure to call ImagePak Marketing for all of your promotional products. We will help you through every step of creation and design. We will help you avoid the mistakes that can crush a promotion before it is even started.
Call us today: (08) 92444 111.