We have been supplying sports apparel to the Perth area for over 30 years. During that time, we have built a great reputation for the best in quality and customer service. Sometimes prospective customers ask us if we can get them some "cheap basketball jerseys." Our answer is, "No. But we do carry high-quality basketball jerseys at a lot lower price than you may imagine."
While our basketball jerseys are very reasonably priced, we simply don't sell "cheap basketball jerseys." Here's why.
We Want You to Be Proud
Plain and simple: we want you to be proud of your basketball jerseys. We want everyone who wears your uniform to wear it with pride and feel good about themselves when they step out onto the court. The best way to do that is to provide a high-quality jersey that looks good, feels good and allows you to perform your best on the court.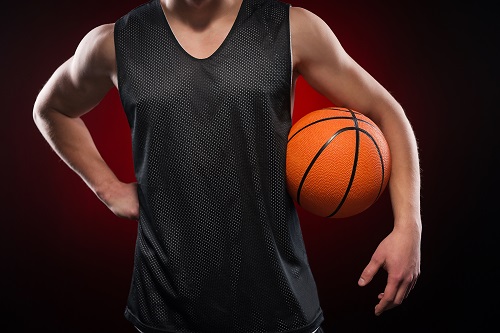 We Want to Promote Your Team and/or Business
Whether you are playing in a recreation league or the National Basketball League, your uniform should promote your business. Whether you are sponsoring a team or the team is your business, the uniform must look good to anyone who is watching.
If you sponsor a company team in a recreational league, your players are walking advertisements for your business. We want those walking advertisements to say great things about your business. We want your uniform to be high quality so that anyone who sees a player in your uniform thinks your business is high quality. Nothing less will do.
Our Basketball Jerseys
We provide a high-quality basketball jersey made of 160gsm Ultramesh fabric. Ultramesh is an advanced fabric that dries quickly and keeps your players cool while on the court. We can make your uniform look like your favourite NBL team or your favourite NBA team. We use a process called sublimation, in which colours are dyed directly into the fabric.
Call (08) 92444 111 to learn more.