There are many promotional products out there that you and your company could use to make a good impression on your potential customers in the Perth area. But with so much commonly used embroidery, pens and other generic items, it's hard to stand out from your competitors in Perth who are also using such items. What you need is an item that stands out from the others, something new and original that will make your customers remember you—check out ImagePak's new silicone smart wallets!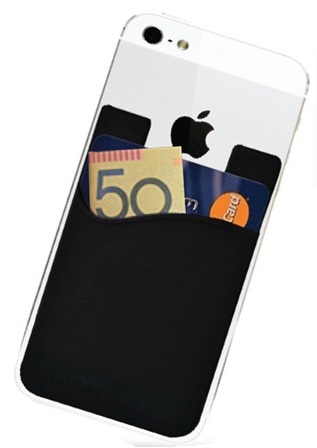 A Wallet on Your Phone
The silicone smart wallet is one of our newest products that are sure to make an impact on potential customers. It is a silicone pouch that attaches right on the back of your phone and it's sized to fit almost any smartphone. Durable and with a comfy feeling, it can hold credit cards, ID's, cash and all other kinds of cards.
It strongly sticks to the phone, yet is easy to take on and off if you want to switch phones. It also offers adequate protection, so you need not worry if you accidentally drop your phone.
Promotional Appeal
The silicone smart wallet is such an effective promotional gift because it is different from the rest of the items distributed by different companies. While pens, caps and magnets are common, the uniqueness of this item will make it stand out in the eyes of the customers. Plus, the smart wallet has great practical uses, so it will most likely be used.
You can use our screen printing to brand any name or logo of your Perth company right onto the wallet. The technique here is that your message will be seen every time that the person goes to check their phone or reach into their wallet, even by those around the owner.
A New Means to Promote Your Company
The silicone smart wallet is an incredible marketing tool because it is unique and taken everywhere. Every time your clients or prospects use their phone, they will see the message of your company and think of you in a positive way; the people around them may also be drawn by this one-of-a-kind item.
To learn more about how to order this great new product for yourself, call ImagePak Marketing: (08) 92444 111.